I take a lot of heat from some of my bibliophile friends when I say that, generally speaking, the literary classics are wasted on high school students. The reason is at least two-fold. First, at least in my history, high school students are required to read books they wouldn't choose. This doesn't guarantee young folks won't like the book in the end, but there's something to be said of choosing to read something you're initially motivated to read. Secondly, and more importantly, teenagers don't have the life experiences to better appreciate a classic novel's nuanced existential and philosophical depths. Themes like suffering and spirituality in Tolstoy's War and Peace, the irony of greatness in Cervantes' Don Quixote, or what defines real success in Fitzgerald's The Great Gatsby are more deeply understood, appreciated, and articulated by those who have broader life experiences that adults by default possess. This doesn't mean teens can't appreciate or even love classics, it's that their understandably young, inexperienced life and underdeveloped mental world limits them from fully engaging those works as authors intended.
Let me be clear, my problem isn't that teens read the classics. It's that they read them and rarely, if ever, visit them again as adults because their initial experience of them was so unpalatable. It's akin to feeding a child filet mignon1 who then vows to never touch it again in adulthood, protesting, "I had that stuff once when I was a kid. It was gross!" At the risk of sounding elitist, I view the classics as the filet mignon of literature because they are meant to be enjoyed by readers with more mature, seasoned appetites. And yet, the tragedy is we give great literature to kids when they're not emotionally, intellectually, or existentially ready for them and, as such, regard "classics" as shorthand for stuffy, boring books. Additionally, the vast majority in adulthood never return to those celebrated works to savor them as they were meant to be savored, arguing, "Pssh. I read it when I was young. BORING!" Therefore, I'm with author Julia Clairborne Johnson who concluded, "Youth isn't wasted on the young, literature is."2
This is why over the last several years I've tried to read at least one classic work of literature each year. I wanted to see if I would more fully enjoy (or in some cases, just enjoy) the classics I read when I was younger. Oh man, it was such an incredible experience that, in some cases, I felt as if I had never actually read the book the first time around when I was young. This was the ecstasy and delight of fine dining, of filet mignon. So, in that spirit, let me suggest three American classics many teens read in high school that are worth re-reading as an adult. You might just discover, like I have, in re-reading them that you're reading them for the first time….again.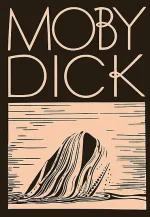 Moby Dick by Herman Melville is regarded by many as the "Great American Novel" and why Nathaniel Philbrick, a National Book Award winner and Pulitzer finalist himself, called it as close as we get to our "American Bible." If you need some motivation for grabbing a copy, Philbrick also published a book called Why Read Moby Dick. The late theologian R.C. Sproul also wrote an article calling for the same, believing that "the greatest chapter ever written in the English language is the chapter of Moby Dick titled 'The Whiteness of the Whale.'" Reading Moby Dick as a midlife adult was a completely different experience for me. I found Melville's novel to be transcendent, sublime, and magisterial. His articulation of soul and its desires/questions/temptations via a whale hunt is almost otherworldly. Yes, it's long. Yes, it's difficult (e.g., numerous whaling terms). Yes, it's demanding. But it's also a story that leaves you enraptured, awestruck, and grateful for journeying with the Pequod. I couldn't believe in high school why many considered Moby Dick the greatest novel ever written. After reading it as an adult, I don't even question it.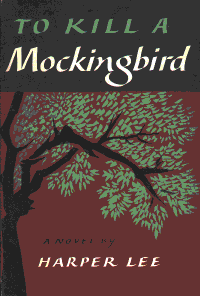 To Kill a Mockingbird by Harper Lee is the tale of a young girl named Scout who, along with her father Atticus Finch, is dealing with race in 1930's Alabama. To Kill A Mockingbird, also contended as the "Great American Novel," asks many questions of the reader concerning race and justice – important questions we should ask in our day: Can I walk in someone else's shoes who's suffered? What is my response to racism today? How much am I blind to in the culture I live in? I was blown away at how real Scout felt as a character. The story is heartbreakingly wonderful. There are moments of laughter, many of righteous indignation, and even a few where I was simply left in tears. Fun fact: Lee wrote the novel in her spare time between jobs and turned in the manuscript (originally titled Go Set a Watchman) to publishers when she was only 31. To Kill A Mockingbird isn't just a great book, it's one of the best I've ever had the pleasure of reading because, while it may be a book you read, it's also a book that reads you.
East of Eden by John Steinbeck is a take on the biblical story of Cain and Abel. I knew this going in and wondered if the novel would be some formulaic, unoriginal handling of the Genesis 4 account. It was nothing of the sort! The writing is brilliant in its descriptions not only of the environs but of the interior of the human heart. This is a story about yearning for love and what life is like when it's not given. It's about the will of a person and the ability to chart a course for good when one struggles wondering if theirs isn't already predetermined for bad. I couldn't put this book down and am so grateful for reading it when I did. I have only one thing to say in conclusion: Timshel! I.Y.K.Y.K.
Obviously more could be added, but if you were to take the challenge of picking up one classic as an adult that you put down when you were young, you might find yourself relishing and savoring the filet mignon you thought you didn't like.
Footnotes
Pick your favorite food or drink you hated as a kid but love now as an adult: coffee, beer, wine, dark chocolate, brussel sprouts, avocado, sea bass, caviar, etc.
I could be all wet on this take; however, the popularity of CliffNotes and SparkNotes, who not only summarize books for their customers but break down their complex themes for less than discerning readers, begs to differ.