It's not much of a secret I'm a bibliophile. I love books. I like to buy them (or check them out from the library), read them, and talk with others about them. Bookstore and libraries are Though reading Christian books has always been my norm, years ago I made a commitment to read more fiction. I'm so very glad I did. Not only is reading good in and of itself, but for me, it's one of the few things that slows down my ever-racing mind.
It's not too uncommon for folk to ask what I'm currently reading or what books have I finished lately that I liked and might recommend. So, as we find ourselves in a unique season of "social distancing" and possibly having a bit more time on our hands, I thought I might recommend a few 1 of my favorite novels for those who are looking for a book or two to read. In alphabetical order:
A Soldier of the Great War by Mark Helprin. Years ago a Wheaton professor of English said this was his favorite book of all time, but I didn't think anything of it. That was until one of my friends, who I hold in high esteem literary recommendations2, told me I must read Helprin's novel. I did and regard it as one of the best modern novels I've ever read. It literally left me in tears at parts. I read Helprin's work was blackballed from Pulitzer consideration because of his conservative political views. Whether true or not, I don't know. I would say A Soldier of the Great War is easily Pulitzer material.
Crossing to Safety by Wallace Stegner. The same friend who told me to read Helprin also recommended Stegner's work. Crossing to Safety is a moving novel about friendship that stays with you long after finishing the book. There's a part of me that wished I read it with my close friends as a book club just so we could talk about what makes a real friendship. It's an absolutely fantastic (and rather short) read I've cherished to this day.
Gilead by Marilynne Robinson. Gilead won the Pulitzer Prize in 2005 and, reading it, it doesn't take long to realize why. The language is sublime and so is Robinson's treatment of the subject matter: John Ames, a Congregationalist minister, looks back on his life in Gilead, Iowa, and his struggles both outward and inward with life, family, and faith. Superb!
Lonesome Dove by Larry McMurtry. For years my mother chided me as a Texan who still hadn't seen the TV miniseries. My excuse was that I wanted to read the book first. So, when one of my closest friends told me he was blown away reading Lonesome Dove, I knew it was time. The only thing I can say is, "Texas, I apologize for waiting so long to read 'Lonesome Dove.'" McMurtry's novel is a masterpiece and ode to friendship. It evokes deep feelings in me – of friends, of our ranch in the Texas Hill Country, and much more. In a Texas Monthly interview (July 2010) McMurtry said he wanted Lonesome Dove to demythologize the West but wound up increasing its legend all the more. Lonesome Dove is one of the best modern novels I've ever read. McMurtry's Horseman, Pass By and The Last Picture Show are fantastic as well.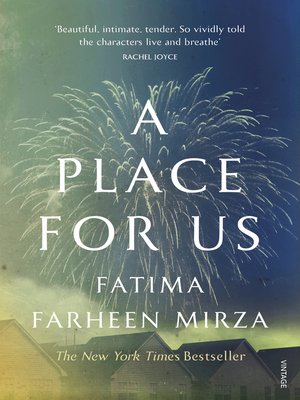 A Place for Us by Fatima Farheen Mirza. My wife suggested I put this one in the list (and why it's out of alphabetical order). She, a bibliophile in her own right, finished this book then proceeded to be in tears the rest of the day telling me how this was one of the most touching books she'd ever read. I was powerless to resist. Mirza, who published her book at the young age of 26, writes about a Muslim family whose children are finding their own way to being modern-day Americans while both embracing and distancing themselves from their faith of their immigrant parents. The story asks questions of love, identity, family, and faith. Think of this as the Muslim equivalent of the prodigal son. Upon reaching the end of the novel I realized why my wife was so upset. It brought me to tears as well. I won't give it away but if you are a parent (no matter your faith), there's no escaping the feelings Mirza expects for you to be engulfed in at the end of her beautiful book.
Footnotes