It's safe to say I'm a big Texas fan. Unapologetically obnoxious to be honest. I adore all things Lone Star State. I read Texas history textbooks for fun, make runs to the Bullock Texas History Museum whenever I'm in Austin, and am grateful for the fact that I was born in the Republic. The last fact makes me a native Texan which, for a Texas geek, is a nice feather in the cap (though I readily acknowledge I had no choice in the matter).
With that said, I've always been curious as to how many generations of a Texan I am. Three? Four? Maybe Five? I didn't have a clue. That was until my aunt recently gave me some genealogical work from another relative. My task: find how many generations I could go with an unbroken line of native Texans up to the initial immigrating ancestor. What I found surprised and elated me.
Let me count Texans from the past to the present:
2nd Generation: My great4 grandfather

John Slocomb

and great4 grandmother

Sarah Slocomb

(nee. Shoat) are the [almost] first Texans. According to Texas State Archives and Land Grants, they moved to Austin/Bastrop area sometime in or before 1840 (census records indicate that John was born in Maryland and Sarah from Louisiana). That would they mean moved to Texas while it was the Republic. Yup, a nation unto itself! Woo-hoo!!! Talk about native Texans!!! (Why 2nd Generation? LOOK at the Feb. 2020 update below for an important change to this chain!)
3rd Generation: Sarah gave birth to my great3 grandmother,

Elizabeth Slocomb Morin

on May, 13, 1848, in Bastrop. Elizabeth married my great3 grandfather, A.C. Morin, a carpenter and respected citizen of Houston (who, at his death, lived at 1514 Washington St., but originally was from Philly). I believe the street Morin Place in downtown Houston – formerly Morin Road – is named after where A.C. lived/worked).
4th Generation:

Elizabeth "Bettie" aka "Nannie" Morin Brown

was born in 1869 in Houston. She is my great2 grandmother (who my mom knew, since she lived up to 1960). She married my great2 grandfather, George P. Brown, Sr., (originally of St. Louis but had moved to Houston where he met Bettie).
5th Generation:

George P. Brown, Jr., aka "Partie" (say par-TEE)

was born in 1887 in Houston. He is my great grandfather and married my great grandmother, Erma Lee Franks.
6th Generation:

Elizabeth "Betty" Brown Cook

, my grandmother, was born in 1913 in Houston. She married Jesse Vernon Cook.
7th Generation:

Betty Cook Arrington

, my mother, was born in 1938 in Houston. She married my father, Gene Arrington.
8th Generation: Me:

Yancey Cook Arrington

. I was born in 1971 in Lubbock.
9th Generation: My sons:

Thatcher Cook, Haddon Davis, and Beckett Trace Arrington,

were born in 2001, 2004, 2006, respectively, in Houston.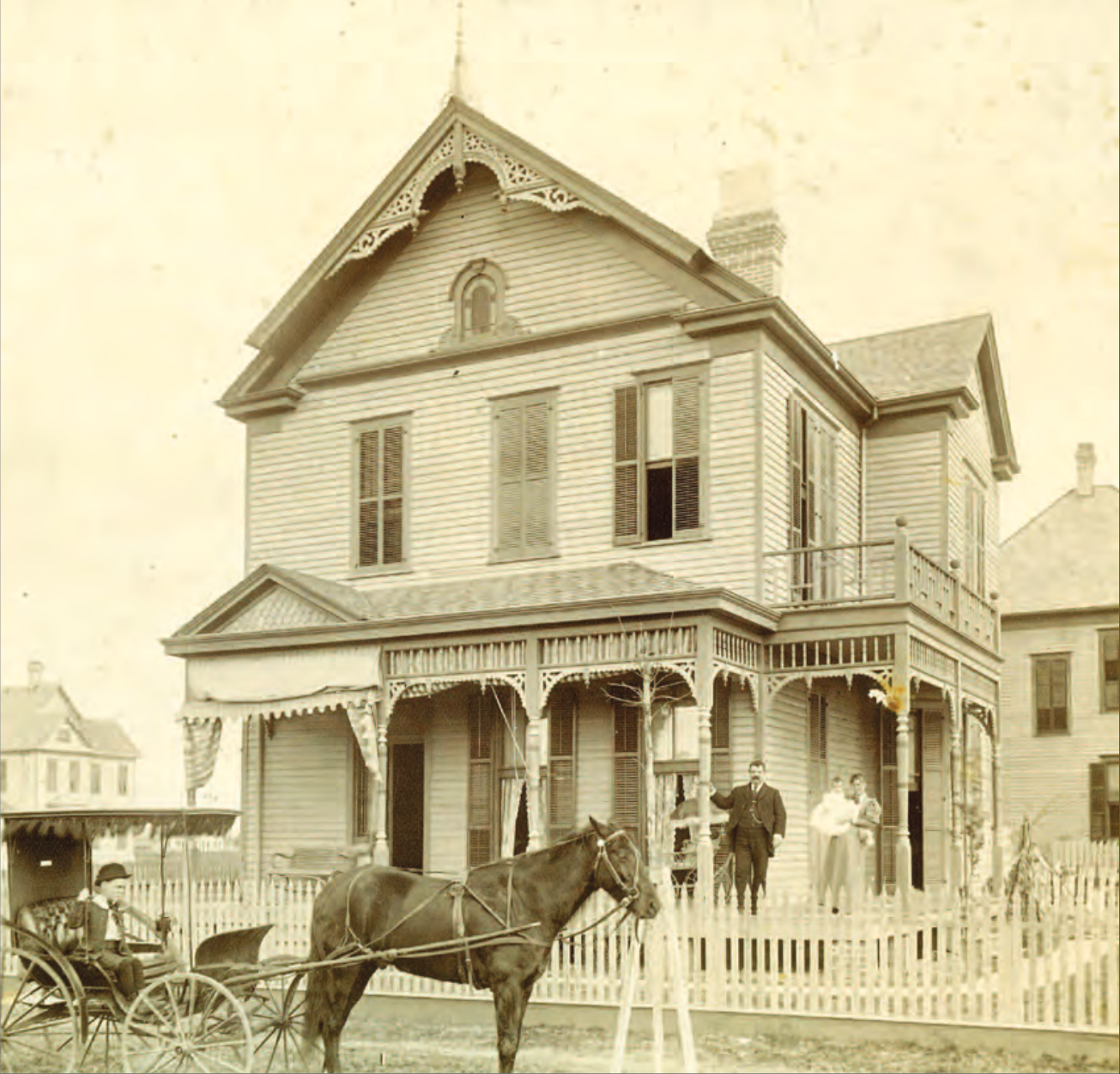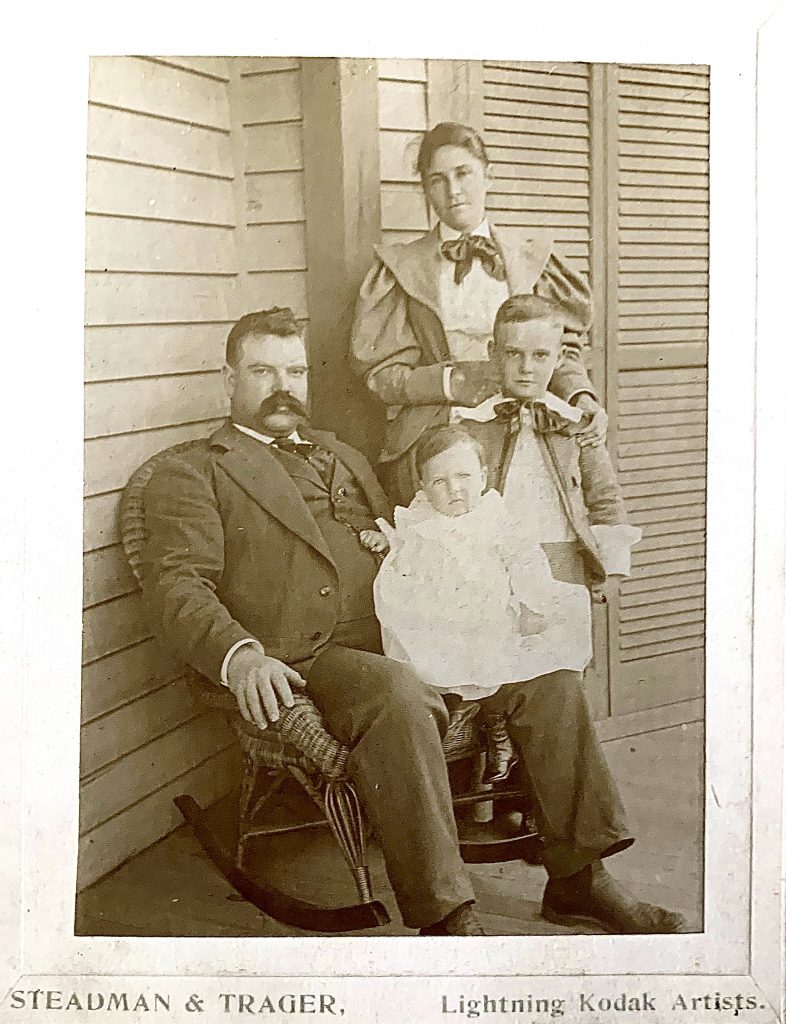 Needless to say, I was thrilled with my discovery that I was a seventh-generation Texan with a great-great-great-great grandfather and mother who were citizens of the Republic of Texas! Interestingly, four out of the six native Texan generations are Houston births. Five out of seven if you include my children. All of it's been fascinating to see. It also makes me geek out on Texas stuff all the more.
Dec. 2019 Update: I've done much more research into John R. Slocomb (as noted, his name is referred to as Slocumb, Slocom, Slocum, etc.; he signed his name Slocomb); enough so, that I've applied and been accepted into The Sons of the Republic of Texas, which for a Texan, is about as good as it gets! 🙂
Feb. 2020 Update: Thanks to the research of my 2nd cousin, Sarah Shoat Slocomb is actually Sarah Choate Slocomb (she had been married twice before; it also makes sense why her name on the Morin family pillar reads "Sarah C."). The correction of the misspelled name (still pronounced "Shoat") showed a much clearer path for my ancestors and reveals that I'm actually an eighth generation Texan. Sarah's father was David Choate, Sr., my great5 grandfather, who was given Mexican land grants for Liberty County in 1831. One land document has David Sr. emigrating to Texas in 1825. Mexican documents have him bringing his wife and six kids from Louisiana to Texas through Nacogdoches in 1834. Sarah's brother David Jr. fought at San Jacinto and brother John fought at the Siege of Bexar with Fannin. David Sr., like many of my forbears, also lived in Harris County! As cool as it was that John R. Slocomb came to Texas while it was a Republic, it's even crazier that David Choate, Sr. brought his family when Texas was still a part of Mexico! Doesn't get much better than that for a Texas fan!